Wine tasting
We believe that the Vylyan feeling can only be experienced and really understood through us.
Wines will always exert their greatest charm at their place of birth, especially in such a place!
Professional guided wine tasting or just a glass of wine? Everybody gets their desired knowledge served along with the wine. We will gladly initiate you to wine-making secrets and show you what happens throughout the year in the cellar and the vineyard. So come visit us and be part of our relaxed atmosphere, which is the true charm of our winery.
Classic wine tasting: HUF 2,100
Premium wine tasting: HUF 3,100
Selected wine tasting: HUF 3,800
(The tasting quantity is 500 centilitres (1.7 US fluid ounces[CH1] ), and tasking includes mineral water and dry snacks, too.)
Wine tasting and a guided cellar tour can be requested in both English and German languages, but we are also happy if you visit us just for a glass of wine.
Gourmet treats
Our bistro-type Vylyan kitchenette awaits food aficionados with creative pairings of wine with food and the delicacies of Hungarian and Mediterranean cuisine.
We offer the region's homemade products and local flavors to accompany our wines, such as homemade spreads, freshly baked bread, cheese made by small producers, smoked delicacies or Mecsek trout.

Picnic
If you want to have a picnic with your family and friends and are looking for a wonderful natural environment and good wine, you have come to the right place.
If you want to bask in the sun on the slopes of Fekete-hegy (Black Mountain), we will provide you with a picnic basket filled with gourmet food and wine along with soft blankets for relaxation.
Picnic basket for 2 persons
HUF 4,800 with homemade hors d'oeuvres and a choice of bottle of classic wine.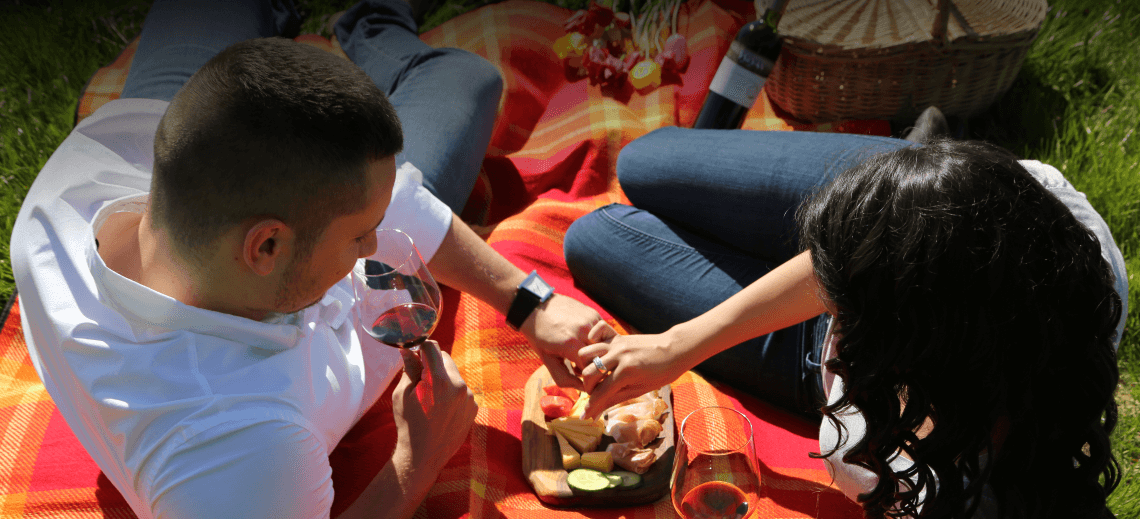 Opening hours
Monday: closed
Tuesday-Wednesday: 11:00 PM – 5:00 PM
Thursday – Friday: 11:00 AM – 9:00 PM
Saturday: 10:00 AM – 9:00 PM
Sunday: 10:00 AM – 4:00 PM
Vylyan is seriously committed to quality, which is a high priority for us. However, we are flexible in every other regard: we will gladly consult with those intending to visit us so that their stay becomes a memorable experience in all aspects.