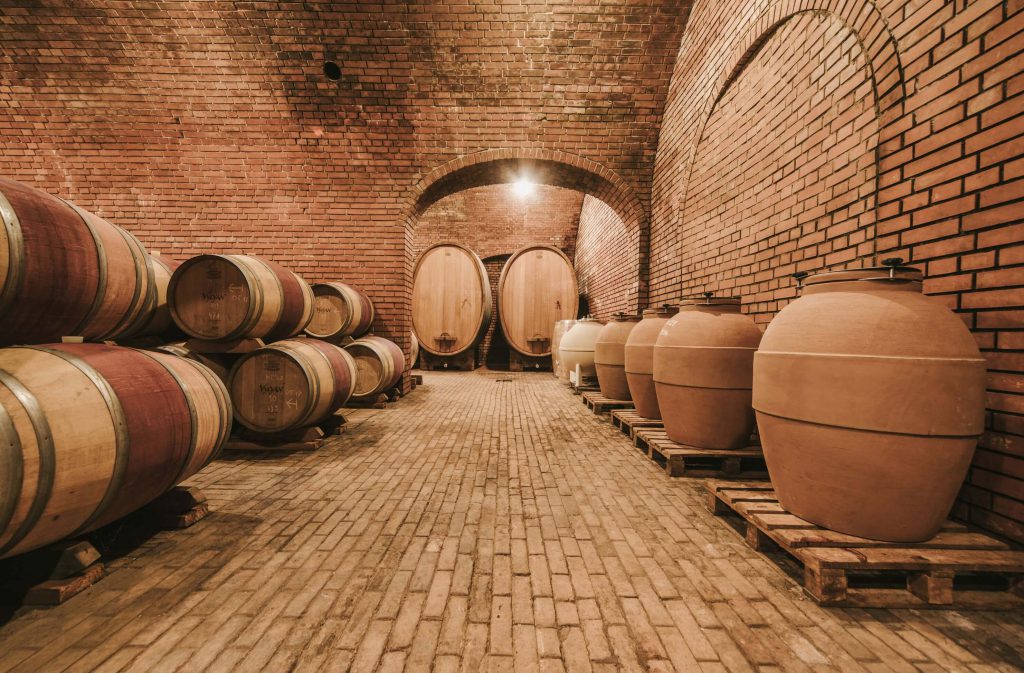 Every Friday afternoon, we open the cellar of Vylyan and give you an insight into the secrets of winemaking. During the programme, a member of our team will show you around our cellar, tell you about our winemaking philosophy, and then you will taste 4 wines +2 surprise batches in our indoor tasting room.
Participation fee: 9.500 ft/person included (prices effective from 21 October):
4 tastings
2 surprise batches
a mixed cold plate
mineral water and Grissini.
Companion ticket (not including wine tasting): 5.900 ft/person.
The tour is only available for 6 people on Fridays at 18:00 and requires advance booking!
Registration with Orsolya Kaczor-Bende at the contact details below, every week until Wednesday evening until 18:00:
vendeglatas@vylyan.hu,
or by phone +36304876206.

Location: 7800, Kisharsány, Fekete-Hegy 092.hrsz
We are looking forward to welcoming you all!*
*We reserve the right to make changes! In case the Terrace is hosting different programs and private events, the time of the cellar tour may change!