Vineyards
As opposed to the prevalent model in the wine region, we have built the center of the estate right at the heart of our vineyards on the Fekete-hegy (Black Mountain) in Kisharsány. This move itself reflects our tight relationship to the whole winegrowing region and our own vineyards.
From the very beginning, our aim was to make the best possible wine that carries the characteristics of the Villány region. We have applied historical knowledge and experience and adjusted their use to match the challenges of contemporary winemaking. This philosophy is also reflected in our use of environmentally friendly solutions at the vineyards. Our 120- hectare large plantations established between the years of 1992 and 2004 face south or south-east at a density of 7,000 vines/hectare. Their yield is moderate: an average load of 40 hl/ha.
We shape our winemaking from harvest by keeping in mind the characteristics of the grapes and the year, without any fixed "recipe". We are raising the grapes as if they were children, and help them fulfill themselves. Incoming grapes upon harvesting will undergo multiple sorting steps. Aging takes place in 225 litre barrels made of French and Hungarian oak as well as 15 beautiful storage barrels. Depending on the type and vintage, red wines spend 12-18 months in the barrel and leave the cellar after aging in bottles for at least 3-4 months.
Dobogó (Platform)
Located on Fekete-hegy (Black Mountain), next to the winery. An area with an intense southern slope where our Cabernet Sauvignon wine can especially show its beautiful face.
Mandolás
Due to its southern exposure and cauldron-type shape, it retains warmth very well. An ideal place for Bordeaux varieties (predominantly Cabernet Franc) and our Syrah grapes.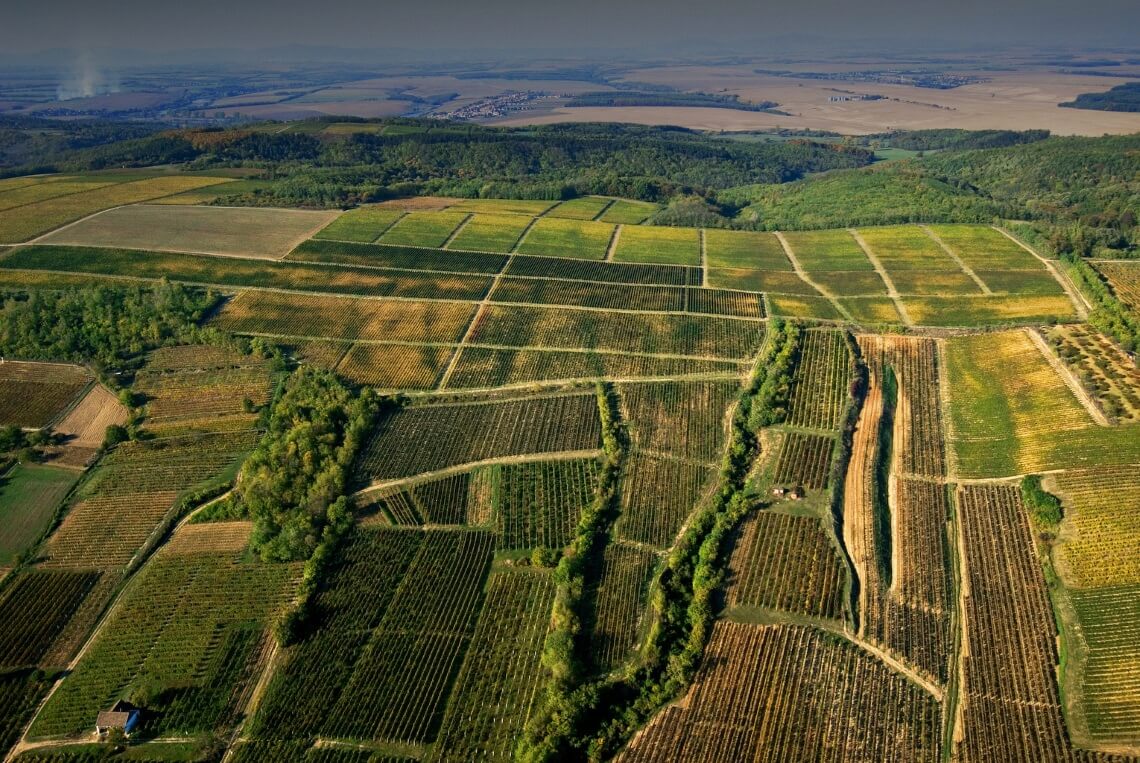 Pillangó (Butterfly)
A major part of this vineyard is situated on a plateau, ending in a westward slope. We have planted here our white varieties as well as Portugieser and Kékfrankos, and our oldest Merlot vineyard yielding silky, fine wines is also located here.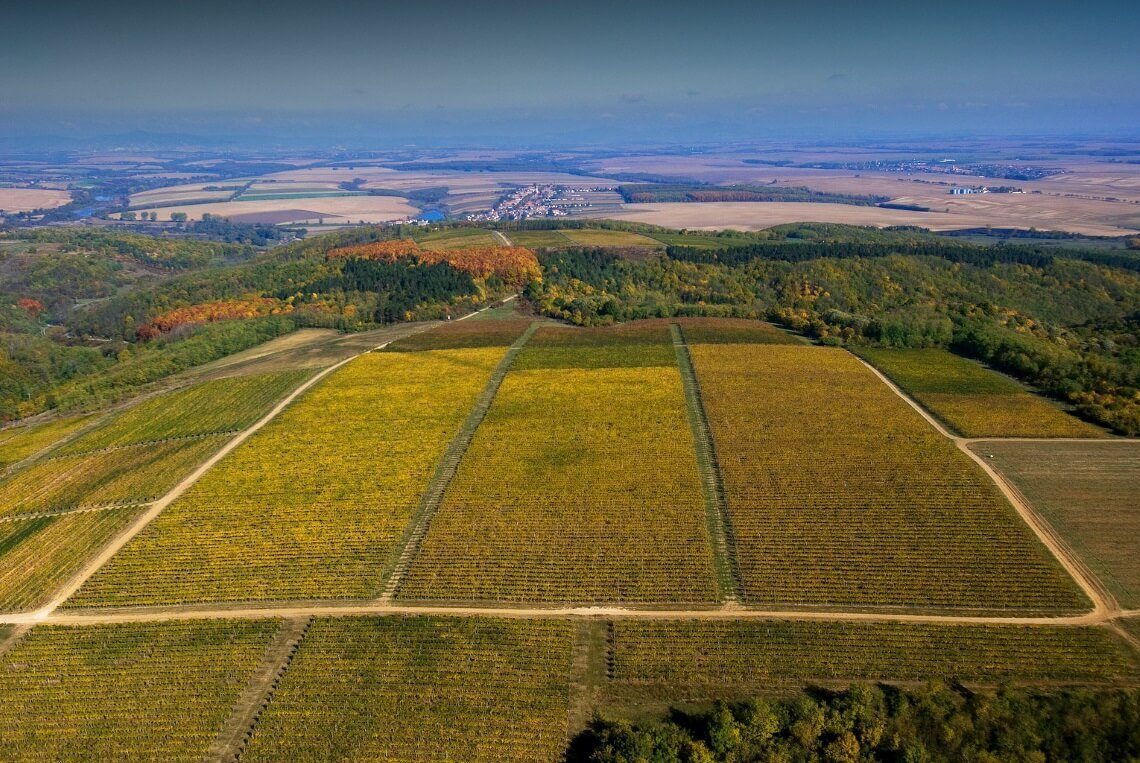 Városhegy (City Hill)
A plateau as well as a south-facing area with almost constant wind conditions. Our lighter varieties (Zweigelt, Kadarka, Portugieser, Kékfrankos) and our grapes forming the basis of rosé are harvested here.
Gombás (Mushroom)
This cool vineyard facing east can be accessed through a small forest belt. Its soil has more clay and is heavier, most of our Pinot Noir can be found here, since this place is very convenient for this variety.