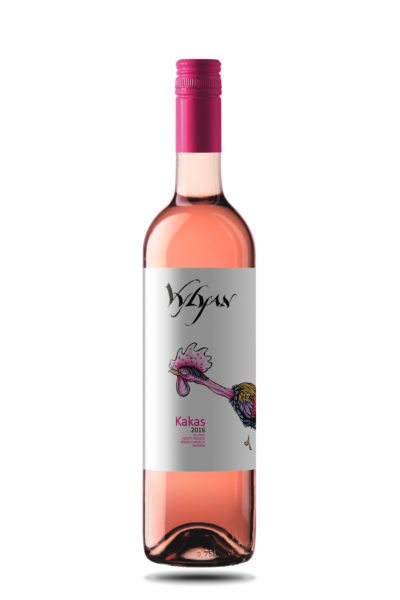 Tasting notes
Meal suggestion
Vintage
Basic analysis
Lovable rosé as we like it: delicate, elegant and lively-juicy. Catches our eyes by its beautiful appearance and the fragrance is like an aromatherapy!
Exotic fruits are domineering, refreshing peach and pineapple notes with some lychee and flowery nuances. One sip follows the other…
Suits when served chilled as an aperitif or with light dishes like salads and poultry roasts.
2016
Vegetation started early in 2016. We got luck and did not have any extremity, the vines were not frightened and the summer was pleasant, without heat alerts and with enough wet. We started the harvest on the 1st of September and the ideal, warm, dry "late summer" weather lasted till the middle of October. The balanced growth delivered concentrated aromas, the harvested grape was well-balanced with good acidity and sugar level.
Dry rose wine
WINE REGION
Villany | Városhegy, Mandolás and Dobogó vineyards
GRAPE VARIETIES
Merlot, Kadarka, Pinot Noir
VINIFICATION-MATURATION
We choosed the vineyards especially for rosé, after the harvest we pressed the grapes in whole cluster, so it resulted in fine and clear must. Grapes were pressed right away, without maceration; this gives the wine a bright and rosy tone. Alcoholic fermentation was done in stainless steel; temperature was kept between 16 and 20°C, then batches were blended. We store the wine in the tanks in order to keep the natural CO2.
ALCOHOL: 12,7 %
CONSUME AT: 9-10 ˚C